Librarian Recommended Reads
A Fire in the Belly of Hineamaru
by Melinda Webber & Te Kapua O'Connor
From peacemakers and strategists to explorers and entrepreneurs, the tūpuna of the North are an inspiration to the people of Te Tai Tokerau. This remarkable book by Melinda Webber and Te Kapua O'Connor introduces a new generation to twenty-four of those tūpuna. Through whakapapa and kōrero, waiata and pepeha, we learn about their actions, their places, their values, and their aspirations.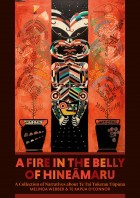 What Your Chickens Want You to Know
by Dr Andrea Graves
Do you love chickens? Then you probably care about what your chickens want you to know! In this book Dr Andrea Gaves tells you just that. She give's plenty of tips to help out with home chicken-keeping, maintaining happy, healthy chickens, managing their social lives and valuable knowledge about keeping chickens in your own backyard.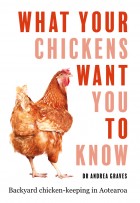 Ferry Stories of the Hokianga
by Susy Pointon
This book is a new collection of real and fictional stories about the Hokianga Ferry, some of the more sensational tales are true.
It is Pointon's third book of Hokianga stories but is different from her first two in that many of the stories are true and supplied by the locals, rather than her own fiction. There's also a couple of poems about the Ferry and lots of photos. A must read!!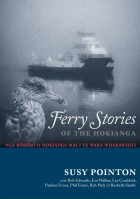 Zarifa : a woman's battle in a man's world
by Zarifa Ghafari
Zarifa is an astonishing memoir that offers a exceptional perspective of the last two decades in Afghanistan from a citizen, daughter, woman and mayor. Written with honesty, pain, and ultimately, hope, Zarifa describes the work she did, the women she still tries to help as they live under Taliban rule, and her vision for how grassroots activism can change their lives and the lives of women everywhere.