Librarian Recommended Reads
George: A Magpie Memoir
by Frieda Hughes
When Frieda Hughes moved to the depths of the Welsh countryside, she was expecting to take on a few projects: planting a garden, painting and writing her poetry column for the Times. But instead, she found herself rescuing a baby magpie, the sole survivor of a nest destroyed in a storm - and embarking on an obsession that would change the course of her life.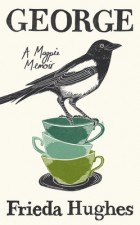 A Kind of Shelter Whakaruru-taha
by Edited by Witi Ihimaera and Michelle Elvy
Edited by Witi Ihimaera and Michelle Elvy, this fresh, exciting anthology features poetry, short fiction and creative non-fiction, as well as kōrero or conversations between writers and work by local and international artists. Those present discuss our world in the second decade of this century; they look at decolonisation, indigeneity, climate change . . . this is what they see. Ihimaera and Elvy have curated a luminous hui, a book to return to time and again.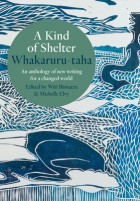 A River with a City Problem : A History of Brisbane Floods
by Margaret Cook
A river with a City Problem is a compelling history of floods in the Brisbane River Catchment, especially those in 1893,1974, and 2011. Extensively researched this is an insightful read for those who want to learn more about their histories and man's attempts to control the nature of these floods.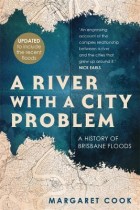 Ngā Kupu Wero
by Witi Ihimaera
Ngā Kupu Wero brings together a bounty of essays, articles, commentary and creative non-fiction on the political, cultural and social issues that challenge us today. From colonisation to identity, from creativity to mātauranga Māori, over 60 writers explore the power of the word. Accept the challenge of the wero. Join the kōrero.