Librarian Recommended Reads
The Self-Healing Mind
by Gregory Scott Brown
Practicing psychiatrist Gregory Scott Brown believes that mental health begins with actionable self-care. The Self-Healing Mind is a holistic approach to emotional and psychological healing that focuses on how evidence-based self-care strategies can be used to improve and sustain mental health.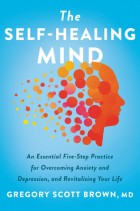 A Fire in the Belly of Hineamaru
by Melinda Webber & Te Kapua O'Connor
From peacemakers and strategists to explorers and entrepreneurs, the tūpuna of the North are an inspiration to the people of Te Tai Tokerau. This remarkable book by Melinda Webber and Te Kapua O'Connor introduces a new generation to twenty-four of those tūpuna. Through whakapapa and kōrero, waiata and pepeha, we learn about their actions, their places, their values, and their aspirations.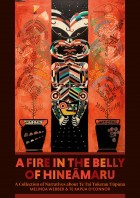 I Am Not Fine, Thanks
by Wil Anderson
This is a book about enduring turbulent times with humour, community and just a dash of Apple Cider Vinegar.
Wil Anderson uses his iconic dry humour to smoothe the sting of the last few years – laughter is the best medicine he says. Part memoir, part manifesto and all comedy, this is a book that will both make your every frustration feel heard and show you that there is plenty to hope for.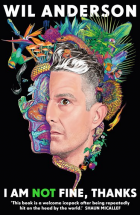 Colours of Film
by Charles Bramesco
In Colors of Film, film critic Charles Bramesco introduces an element of cinema that is often overlooked, yet has been used in extraordinary ways. Using infographic color palettes, and stills from the movies, this is a lively and fresh approach to film for cinema-goers and color lovers alike.