Librarian Recommended Reads
Zealandia: the valley that changed a nation 
by Jim Lynch
Jim Lynch's new book covers the founding and the development of Zealandia's 3 eco-sanctuary of which he is the founder.  The title "Zealandia: the valley that changed a nation", reflects its ambition its achievements and its ever-expanding community that seized the dream and pursued it against the odds to build a jewel that will be treasured by generations yet to be born. The man behind this success story has written on how it came to be.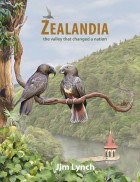 I'm so effing tired
by Dr Amy Shah
 Medical doctor and nutrition expert Amy Shah's is an informative guide to healing anxiety, regaining energy, and dealing with the stress of everyday life.  Amy's book is a practical tool with a proven plan to help one conquer burnout, boost one's energy and reclaim back one's life.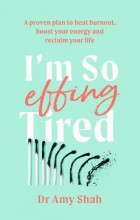 Ballin' in Black : Our Tall Blacks Test Centurions
by Huw Beynon
Reaching a century of tests for the Tall blacks is no small feat….And there are only 11 players in the world who can claim it. Ballin in Black is a new book that takes a deep dive into the stories of these Kiwi Basketball Legends.  Basketball is an increasingly popular secondary sport in New Zealand.  It is the only book of its kind celebrating New Zealand's Tall Blacks Test Centurion.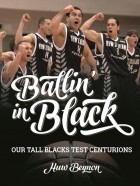 Four Treasures of the Sky
by Jenny Tinghui Zhang
Daiyu never wanted to be like the tragic heroine for whom she was named, revered for her beauty and cursed with heartbreak. But when she is kidnapped and forced across an ocean from China to America, Daiyu must relinquish the home and future she imagined for herself. Over the years that follow, she is forced to keep reinventing herself to survive, on a desperate quest to outrun the tragedy that chases her.