Librarian Recommended Reads
Te Pakanga a Ngāti Rānaki me Te Ranga-Tipua
by Jason Aaron; Brian Michael Bendis
The Avengers and the X-Men – the two most popular superhero teams in history – go to war in a space-faring, world-changing epic. This landmark book – the culmination of a decade's worth of incredible storytelling – brings together Iron Man, Captain America, Thor, Hulk, Black Widow, Spider-Man, Wolverine, Cyclops, Storm, Magneto and more in the story that changes them forever.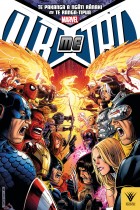 Te Koroua me te Moana
by Ernest Hemingway
In the baking sun, in a small village off the coast of Havana, lives an old fisherman named Santiago. It has been eighty-four days since he last caught a fish. The locals call it bad luck. Refusing to accept defeat, Santiago sets off in his tiny skiff alone, fishing further out than ever before. Over a number of days his will and his character are tested beyond imagination.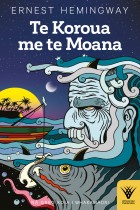 Hare Pota me te Whatu Manapou
by J.K. Rowling
Harry Potter has never even heard of Hogwarts when letters start arriving for Mr H. Potter, The Cupboard under the Stairs, 4 Privet Drive. In emerald-green ink on yellowish parchment, they are swiftly confiscated by Harry's grisly aunt and uncle, the Dursleys. Then, on Harry's eleventh birthday, a great giant of a man called Rubeus Hagrid bursts in with some astonishing news: Harry Potter is a wizard, and he has a place at Hogwarts School of Witchcraft and Wizardry.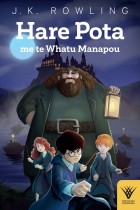 Puripāha: Te Pane Kaewa
by Witi Ihimaera
Tamihana is the leader of the great Mahana family of shearers and sportsmen and women. Rupeni Poata is his arch enemy. The two families clash constantly, in sport, in cultural contests and, finally, in the Golden Fleece competition to find the greatest shearing gang in New Zealand. Caught in the middle of this struggle is the teenager Simeon, grandson of the patriarch and of his grandmother Ramona, struggling with his own feelings and loyalties as the battles rage on many levels.