Info for Parents and Caregivers
Children's Area
The children's area has a range of collections that suit children from the age of 0-12 years old.
Pre-School Picture Book Collection - Mixture of board books and picture books
Picture Book Collection - Picture books
New Readers - Useful for early reading skills
Independent Readers - Assist emerging readers to extend their reading skills
Booster Readers - Less text with illustrations / sophisticated picture books
Children's Fiction
Children's Non-fiction - Wide range of topics to suit all ages
The children's area also has a range of non-book material, such as DVDs, audiobooks and magazines that are free to borrow.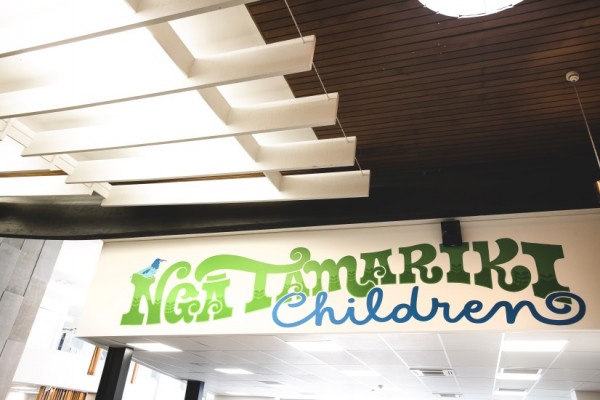 Young Adults Area
Located in Papatipu / Launch Pad, the Young Adults / Te Hunga Rangatahi area has a range of collections that suit the transition from child to young adult 12-18.
Fiction
Non-Fiction
Biography
DVD
Graphic Novels
Magazines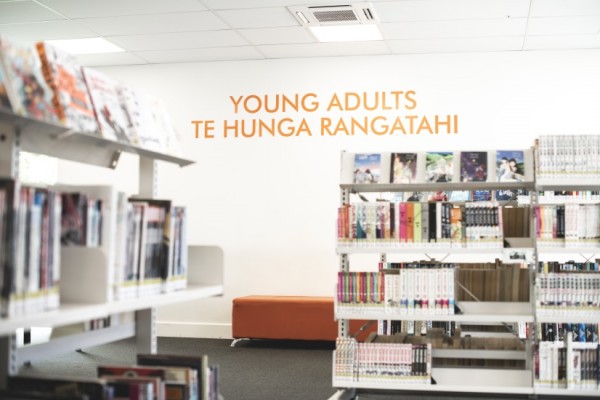 Parent/Caregiver Toilet and Changing Table
The library has public toilets available with a changing table in the Parent/Caregiver toilet. The space is large enough to fit a pram for more comfort.
Unaccompanied Children/Tamariki
Children/tamariki under 14 years old must be accompanied by a caregiver;
see here for more details.
Shelf Help
Useful classifications for commonly asked for topics
| | |
| --- | --- |
| Child Development | 649.133 |
| Early Language Development | 372.6 |
| Infants - Sleep | 649.6 |
| Parenting | 649.1 |
| Potty Training | 649.62 |
| Reading (Early Childhood) | 372.4 |
| | |
Useful Websites
Ministry of Education - Practical information about education for parents and carers
Te Kete Ipurangi - the online knowledge basket (TKI) is New Zealand's bilingual education portal and is an initiative of the Ministry of Education.
Special Education - Learning support refers to the additional support some children and young people need to engage and achieve in education.
Education Review Office - ERO evaluates and reports on the education and care of children and young people in early childhood services and schools.
New Zealand Government - Family and Whanau - Govt.nz is for people who need to interact with the NZ government in the course of their day-to-day lives.
NetSafe - Netsafe is New Zealand's independent, non-profit online safety organisation.
NZ Association for Gifted Children - NZAGC is a charitable organisation that supports gifted children and their families.
Learning and Behaviour Charitable Trust NZ - Information and resources if you know someone with a learning or behavioural difficulty.
IHC - New Zealand's largest provider of services to people with intellectual disabilities and their families.
Autism NZ - Autism New Zealand provides support, information and education on autism spectrum disorders (ASD) for individuals, their family/whanau, caregivers, and professionals who engage with them.
Strengthening Families - Strengthening Families can be used by any family/whanau in New Zealand with a child or young person(s) who needs help from more than one support service or government agency.
Grandparents Raising Grandchildren - Grandparents Raising Grandchildren is a registered Charitable Trust operating throughout New Zealand providing support services to grandparents who are raising their grandchildren on a full-time basis.
Sands New Zealand - Sands New Zealand is a network of parent-run, non-profit groups supporting families who have experienced the death of a baby.
Sensory Processing Hub - NHS Sensory Processing Hub
Looks Like Language - Ways to deal with common sensory issues