Taniwha - Hīkoi Kōrero :: StoryWalk®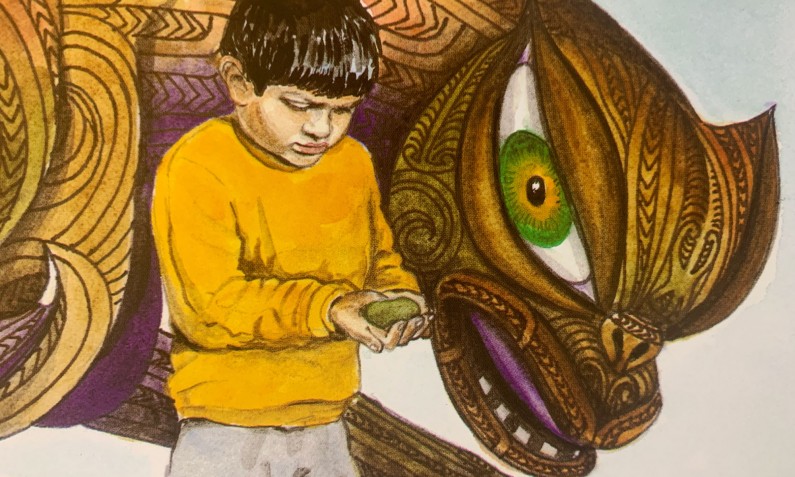 Written and illustrated by Robyn Kahukiwa. Te Ko te huri ki te reo Maori na Keri Kaa
DURATION OF FESTIVAL 8 - 17 October
A little boy has made friends with the taniwha in his river, but no-one believes him. The taniwha takes him on a journey through time and myth.
Take a stroll with him and discover the classic story 'Taniwha' alongside Taruheru river.
The StoryWalk® Project was created by Anne Ferguson of Montpelier, VT and developed in collaboration with the Kellogg-Hubbard Library. Storywalk® is a registered service mark owned by Ms. Ferguson.
Collect a Taniwha Activity Bag inspired by Taniwha - Hīkoi Kōrero :: StoryWalk®
Available from Monday 4 October at the children's desk.
Upload Photos of your crafting and Taniwha adventures here
ALSO follow us on Facebook or Instagram and use the hashtag #gizzyreads