TŪRANGANUI-A-KIWA WINTER READING CHALLENGE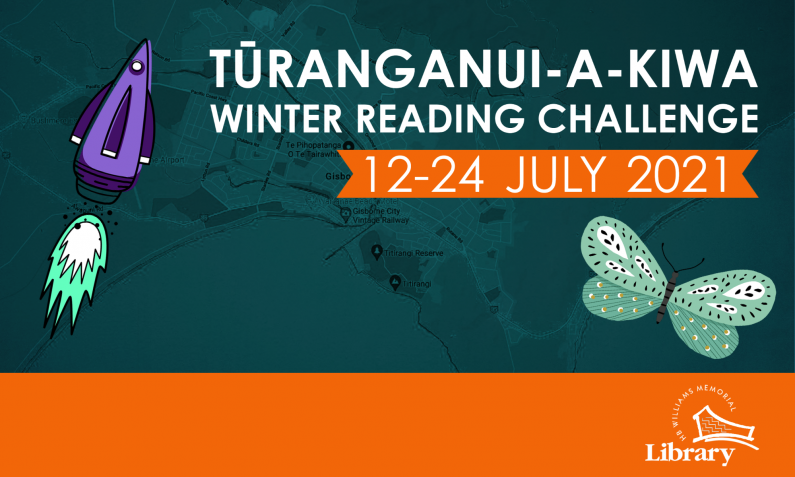 TŪRANGANUI-A-KIWA
WINTER READING CHALLENGE
FOR CHILDREN AGED UP TO 18
12-24 JULY 2021
READ FOR TWO HOURS AND GO IN THE DRAW FOR A MYSTERY PRIZE.
Read your way around the Tūranganui-a-Kiwa map and submit your entry when you've read for two hours in ten-minute slots. You can read any books from the library, or you can ask a grown-up to read to you. You have the whole two weeks of the school holidays to complete the challenge. If you finish early, ask for another map to keep reading, you can submit more than one entry.
READ AWAY YOUR OVERDUE FEES!
You can also reduce overdue fees owing on your library card (or a family member's card). For every 10 minutes you read we will take $1 off the amount you owe.
ALL ENTRIES MUST BE RETURNED TO HB WILLIAMS MEMORIAL LIBRARY BY SATURDAY 24 JULY 2021