STEPPING UP CLASSES - AUGUST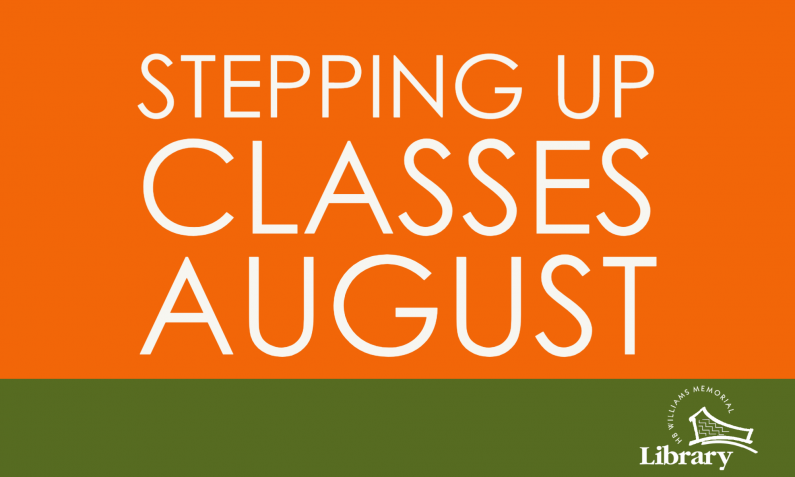 Digital Essentials Pathway
Tuesdays from 10am-12noon (4 Weeks)
Starting at the beginning of each month.
Each pathway is intended to help seniors build confidence using computers and the internet.
Week 1 - Intro to Devices
Week 2 - Intro to the Internet
Week 3 - Intro to Email
Week 4 - Intro to Browsing
Digital Steps
Thursdays, 10am-12noon
Designed for new computer users wanting to improve their digital know-how. Pick the classes you are interested in. Topics change monthly.
Intro to Digital Banking - 05 Aug
Using Email - 12 Aug
Smart Phones - 19 Aug
Intro to Social Media - 26 Aug
Register online through the Stepping Up website or at HB Williams Memorial Library.
One-to-one Digital Literacy lessons available by appointment, Monday, Wednesday, Friday.
Book a Librarian here