Erika and Coco Flash - Rainbow Storytime
Join us for a very special storytelling session on Thursday the 19th of May at 10:30AM with drag queens Erika and Coco Flash, fresh from the green fields of Taranaki.
These glamorous and colourful drag queens will be leading interactive games and reading stories to our tamariki about acceptance, inclusion and having confidence in yourself.
Embracing sequins, colours and all things rainbow, expect to have an electric storytelling experience like no other!
The Rainbow Storytime session is aimed at toddlers to intermediate students.
Nau mai, haere mai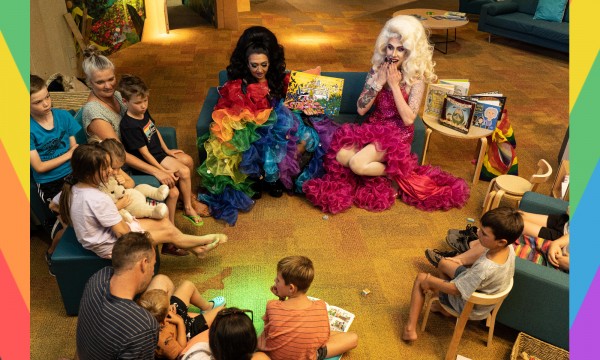 Rainbow Storytime in Taranaki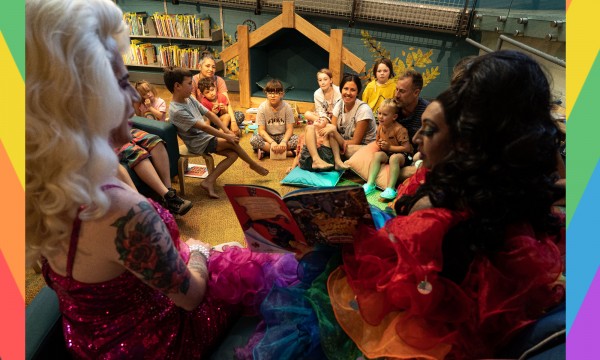 Rainbow Storytime in Taranaki