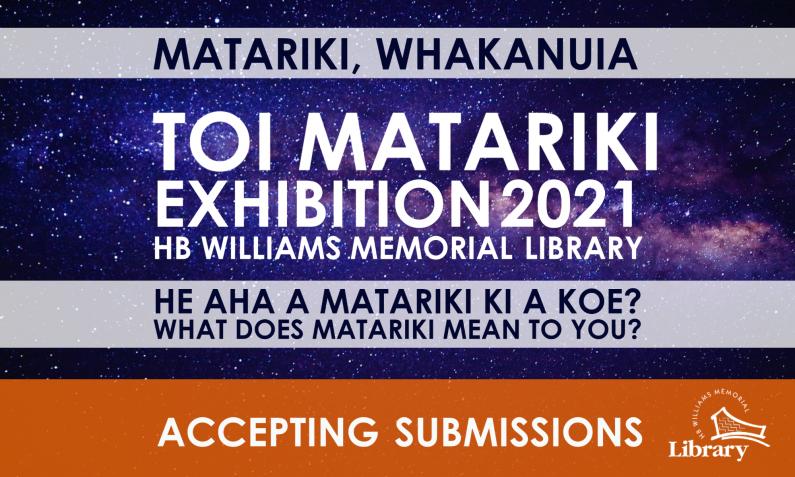 Here at the HB Williams Memorial Library, we are getting really excited about Matariki and all the fun activities that will be going on in our community to celebrate.
We are busy planning some exciting events and we need your help.
Curation has begun for the HB Williams Memorial Library Toi Matariki Exhibition 2021
The exhibition will open on Friday, July 2 in conjunction with Matariki opening events and continue through the week of Matariki Celebrations (FRIDAY JULY 2 – FRIDAY JULY 9 2021) and throughout the winter school holidays to give whānau and friends the opportunity to see the wondrous Matariki inspired creations.
Theme: He aha a Matariki ki a koe? What does Matariki mean to you?
Please think outside the box, any artistic medium goes. Within reason ;)
Space is limited, so we would love to hear what you are Planning to allow us to allocate the appropriate space for your creations! (proposal form link below)
Submit Proposal here:
For more information or if you have any questions please contact us