Our Library at Alert Level 2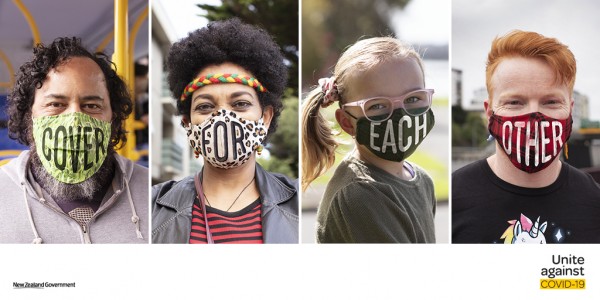 At COVID-19 Alert Level 2, you must wear a face covering when visiting public facilities such as libraries.
To help ensure social distancing is maintained during Level 2 - the numbers of visitors who can be in the library has been reduced.
We therefore ask that you do not linger once you have either returned, issued, or collected your items as time limits in the library will apply.
Things to note:
Once you are in the library:
Be kind.

Scan in, sign in manually or with your library card.

Practice physical distancing of at least 2 metres.

Use hand sanitiser.

Keep your face covering on at all times whilst you are in the library.
Stay in your bubble, and please do not leave children unattended.

Return books. You may also use the return slot in the Bright Street car park. It is open 24 hours.

Quickly select and issue books, DVDs, CDs and talking books.

Pick a grab a bag chosen by a librarian (don't forget to issue them at a kiosk), there are grab a bags located in the children's area and throughout the library.

Pick up your click and collect or reserved items.
Sign up for membership. This process can be started at home via Library Membership
Use one of the two available self issue kiosks to take out books. Located at both ends of the library.
From home:
If you have any questions or would like to renew a book please give us a call and one of our librarians will be happy to help.

867 6709

Don't forget our e-library for eBooks and eAudiobooks and other online resources via Digital Library
A big thank you from our team to everyone for playing your part in keeping our community safe.
Have you made your own face covering yet? Check out these awesome guides from the offical COVID-19 website.
Stay Safe. Be Kind.