Beamafilm | Te Wiki o te Reo Māori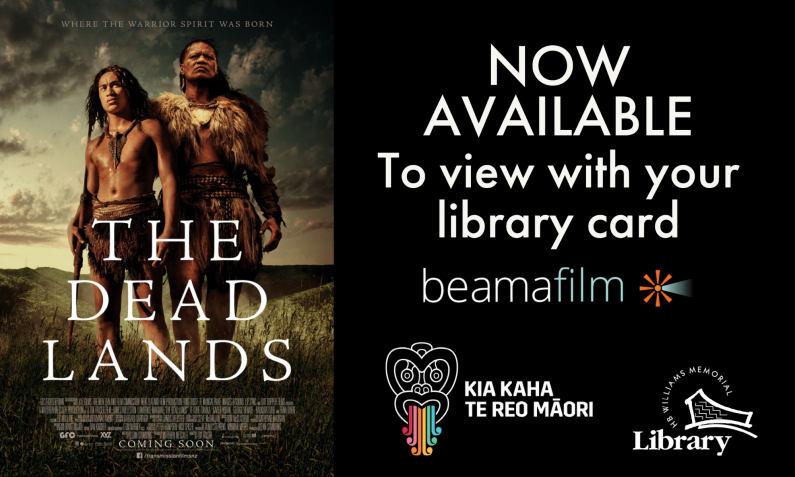 After his tribe is slaughtered through an act of treachery, Hongi (James Rolleston) – a Māori chieftain's teenage son – must avenge his father's murder in order to bring peace and honour to the souls of his loved ones. Vastly outnumbered by the band of villains, Hongi's only hope is to pass through the feared and forbidden Dead Lands and forge an uneasy alliance with the mysterious 'Warrior' (Lawrence Makoare) a ruthless fighter who has ruled the area for years.

The Dead Lands is the fourth feature by acclaimed New Zealand director Toa Fraser (Dean Spanley, No. 2, Giselle) and is based on a script by Glenn Standring (Perfect Creature, The Irrefutable Truth About Demons).

The film stars James Rolleston (Boy, The Dark Horse), Lawrence Makoare (Die Another Day, Lord of the Rings: Return of the King), Te Kohe Tuhaka (Sione's 2: Unfinished Business), George Henare (Once Were Warriors), Xavier Horan (Dean Spanley) and Rena Owen (Once Were Warriors).



Access to this film is available through Beamafilm with your library card.
Pop onto the Beamafilm page on our website and follow the prompts.
Beamafilm allows you to stream over a thousand documentaries, movies, independent features, educational & foreign films for free.